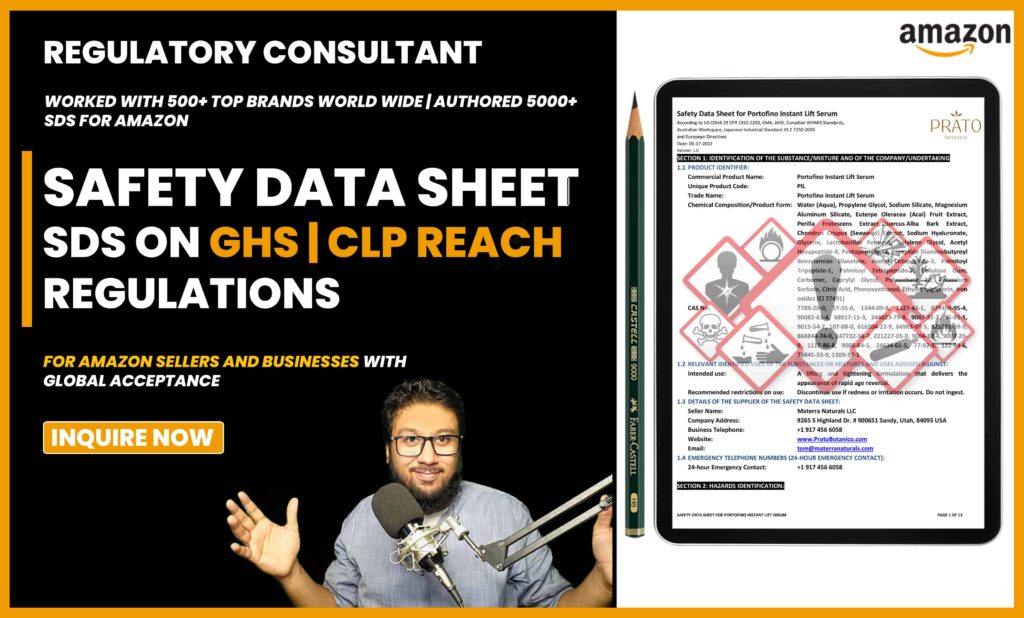 Safety Data Sheet (SDS) is a document that provides detailed information about the properties and hazards of chemical products. It is designed to help users understand the potential risks associated with a product and take appropriate safety measures. According to the Globally Harmonized System of Classification and Labelling of Chemicals (GHS) regulations, SDSs are mandatory for all chemical products.
Our company offers a comprehensive SDS authoring service based on GHS regulations. Our team of experts is well-versed in the requirements of GHS, OSHA, REACH, and other international, federal and state regulations. We use industry-specific software tools to ensure the completeness and accuracy of the SDSs.
Our SDS authoring service includes:
A comprehensive analysis of the chemical composition of your product
Identification of the hazards associated with the product
Classification of the product according to GHS regulations
Preparation of an SDS in the format specified by GHS regulations
Provision of emergency information and safety measures
Translation service in different languages if required.
Our SDSs are written in clear and concise language and are easy to understand. We also provide additional services such as chemical inventory management, risk assessments and training on chemical safety. By choosing our SDS authoring service, you can ensure that your products are compliant with GHS regulations and that your customers have access to the information they need to use your products safely. Contact us today to learn more about how we can help you with your SDS needs.
ABOUT SYED MUHAMMAD SHAMUEL SHEES:
Syed Muhammad Shamuel Shees (PE, CSP, CMIOSH, OSHA Authorized Outreach Trainer) is a diversified professional having strong expertise in compliance, e-commerce solutions, business development, and occupational health and safety. Currently working as "Director Business Continuity" and supporting various Fortune 500 companies in several segments of occupational safety & health and sustainability. Having worked with top brands in the UK & USA and managing complex requirements successfully; he is a renowned compliance expert. Few of his areas of interest in compliance fall within CPSC or Regulation (EC) No 1223/2009. From gap analysis to implementations, training top management to support staff, and business growth to its sustainability he is a valuable asset for organizations.
He is having extensive experience of over 16 years in consulting and supports services to various industrial sectors. If you are looking for Amazon Services or Ecommerce Support then you are at the right place that assures exponential business growth.