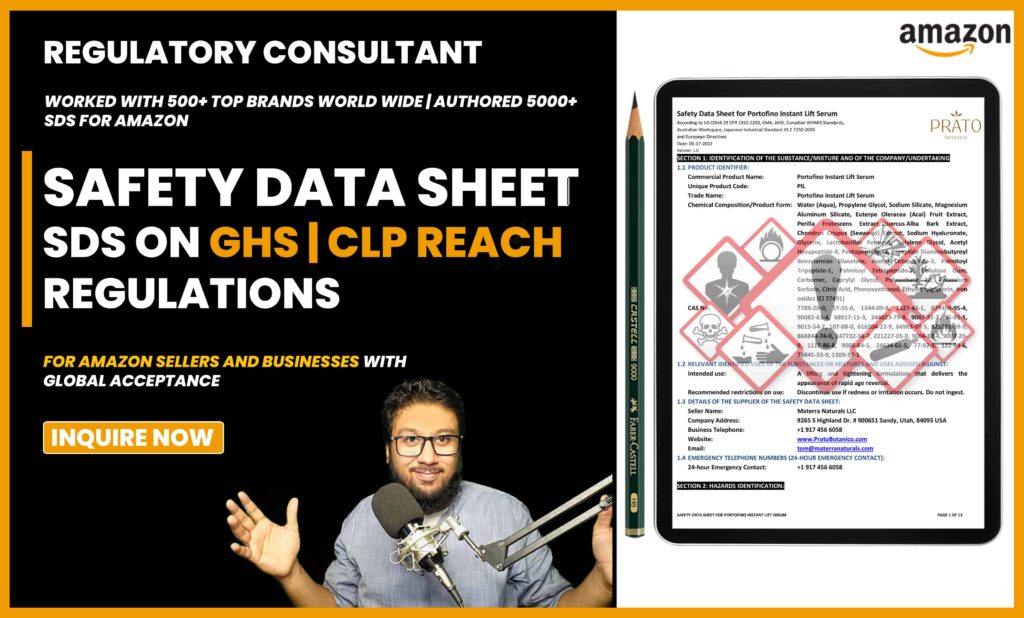 Are you looking for a way to stay compliant with the latest UK and EU regulations for hazardous materials? Look no further than our Safety Data Sheets (SDS) on CLP REACH service.
The Classification, Labelling, and Packaging Regulation (CLP) is an EU regulation that aligns the labeling and classification of chemicals with the United Nations' Globally Harmonized System (GHS). The REACH (Registration, Evaluation, Authorization, and restriction of Chemicals) regulation is a EU regulation that aims to improve the protection of human health and the environment from the risks that can be posed by chemicals.
I assure that your business stays compliant with the latest UK and EU regulations by providing you with up-to-date SDSs that are in compliance with the CLP and REACH regulations. Our team of experts will review your existing SDSs, update them to meet the latest regulations, and provide you with the final SDSs in electronic format.
Don't risk non-compliance fines or putting your employees at risk. Trust our SDS on CLP REACH service to bring your business up to date with the latest UK and EU regulations. Order now and protect your business today!
Safety Data Sheets (SDS) are an important component of the Classification, Labelling and Packaging (CLP) Regulation in the European Union (EU) and the UK. The CLP Regulation applies to all chemical substances and mixtures, and requires that they be classified and labelled according to their hazards. SDS are detailed documents that provide information on the properties and hazards of a substance or mixture, as well as information on how to handle, store, and dispose of the substance safely.
It is important to note that SDSs are not only a legal requirement but also a useful tool to help users of the chemical manage the risks associated with their use.
ABOUT SYED MUHAMMAD SHAMUEL SHEES:
Syed Muhammad Shamuel Shees (PE, CSP, CMIOSH, OSHA Authorized Outreach Trainer) is a diversified professional having strong expertise in compliance, e-commerce solutions, business development, and occupational health and safety. Currently working as "Director Business Continuity" and supporting various Fortune 500 companies in several segments of occupational safety & health and sustainability. Having worked with top brands in the UK & USA and managing complex requirements successfully; he is a renowned compliance expert. Few of his areas of interest in compliance fall within CPSC or Regulation (EC) No 1223/2009. From gap analysis to implementations, training top management to support staff, and business growth to its sustainability he is a valuable asset for organizations.
He is having extensive experience of over 16 years in consulting and supports services to various industrial sectors. If you are looking for Amazon Services or Ecommerce Support then you are at the right place that assures exponential business growth.